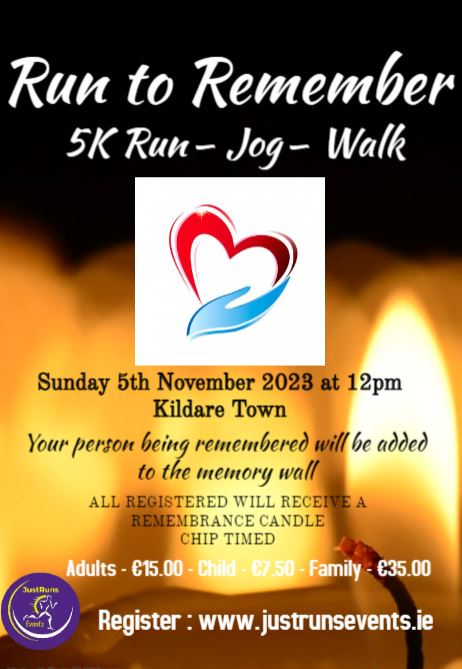 ×
Run or Walk 5K to remember a loved one in this chiptimed event.
This really special event will take place November 5th 2023 in Kildare town.
This event is growing year on year and we expect this year, its 3rd year to be even bigger and better again.
Refreshments will be served in the Kildare Town Community School after the run.
Sunday, November 5, 2023

12:00:00 PM

(Europe/Dublin)

Price

€ 15

Discounts available

OneChip

Sunday, November 5, 2023

12:00:00 PM

(Europe/Dublin)

Price

€ 7.50

Discounts available

OneChip

Sunday, November 5, 2023

12:00:00 PM

(Europe/Dublin)

Competition price per Team

€ 35

Team Registration of 4

Discounts available

OneChip

Sunday, November 5, 2023

12:00:00 PM

(Europe/Dublin)

Price

€ 15

Valid until

Sunday, November 5, 2023

12:00 PM




(Europe/Dublin)