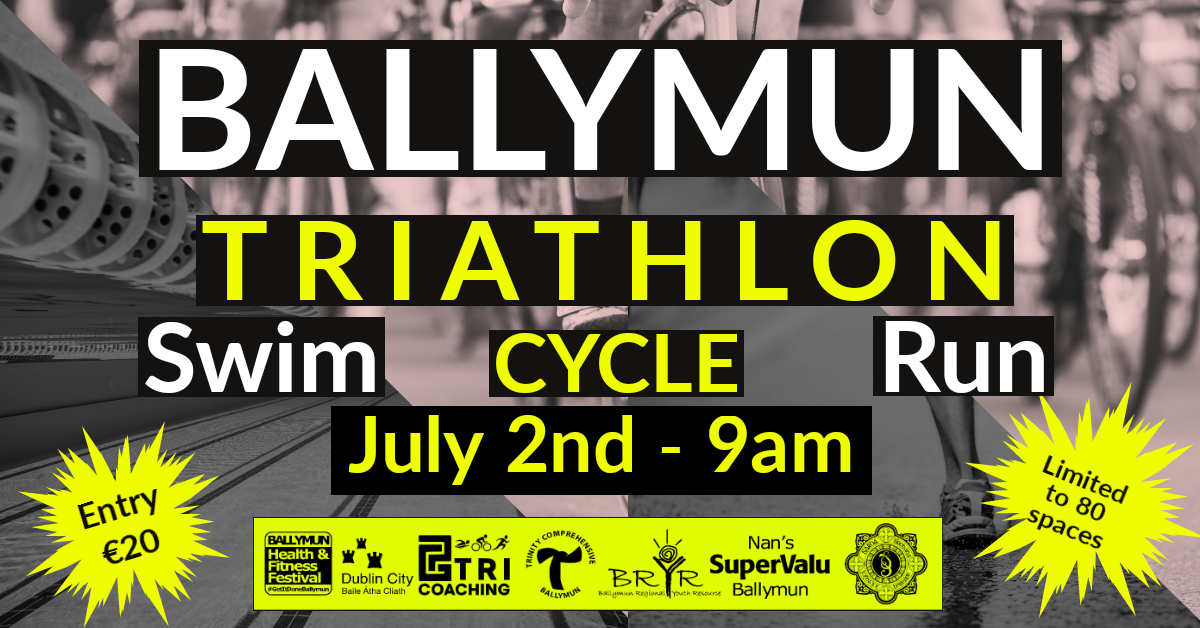 ×
The inaugural Ballymun Triathlon will take place on July 2nd 2022
The Sprint distance triathlon consists of a 750m pool swim, followed by a 20k cycle around the area of Ballymun and finished with a 5k run that finishes back at Ballymun leisure centre where both transitions (swim - bike & bike - run) take place.
The triathlon is suitable for all levels and is ideal for first timers.
The Try a Tri consists of a 400m pool swim, followed by a 20k cycle and a 5k run.
There is also a relay option available
Swim wave starts from 9am-12pm
GP Tri Coaching along with Ballymun health and fitness group, DCC, Trinity Comprehensive school, Nan's SuperValu, BRYR, An Garda Siochana and The Rediscovery center, look forward to welcoming all participants to our very first triathlon event.
There is a 3 month training programme available (April, May & June) which includes race entry, further details can be found below or by contacting GP Tri Coaching on 0852721770
*Please note this event is a Triathlon Ireland event, participants must have a one day
race licence*