Build for The Boys Family 5K 2023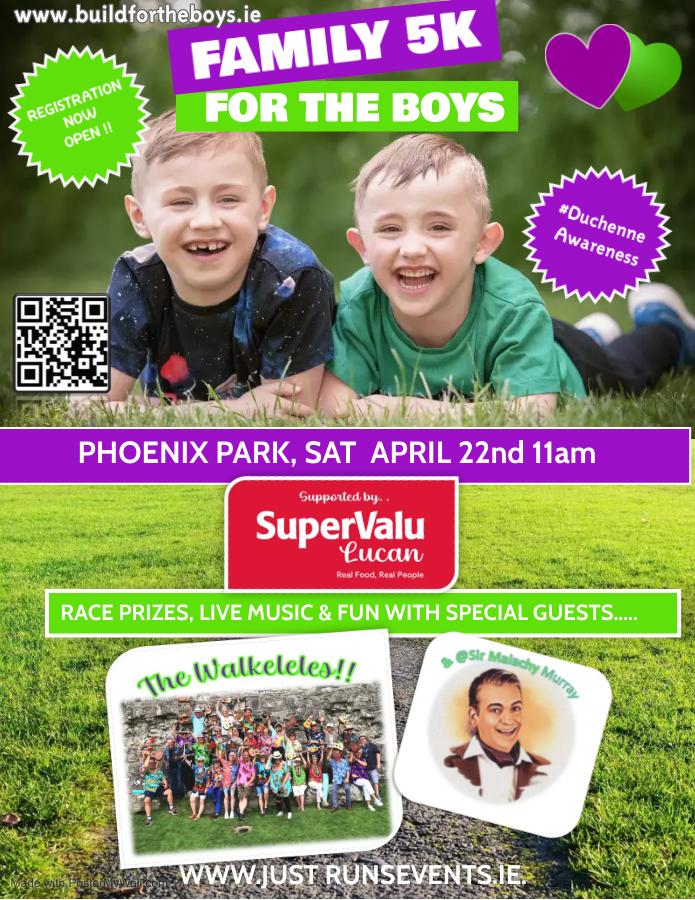 ×
Join us in the PHOENIX PARK
APRIL 22nd 2023 at 11:15am
for a fun-filled family event in aid of
'Build for the Boys'.
5KM race at 11.15am (with prizes in various categories)
leisurely family/walkers lap of the course.
music, face-painting, refreshments, comedy & more - it promises to be a day to remember for all; whilst raising awareness about Duchenne & supporting our cause
About our cause:
Conor and Dean are living with Duchenne Muscular Dystrophy.
It is a fatal, muscle-wasting condition for which there is currently no cure.
At 7 and 5 years old, they both love music, dancing, wrestling and outer space.
As family and friends of their parents, Karen and Jamie, we want to do everything we can to support the boys with the many challenges that they will face each day.
All proceeds will help us to build a future for them, in which this rare, life-limiting disability does not limit their dignity and their joy for living.
- Learn more at www.buildfortheboys.ie