Ring of Kerry Charity Cycle - July 1st 2017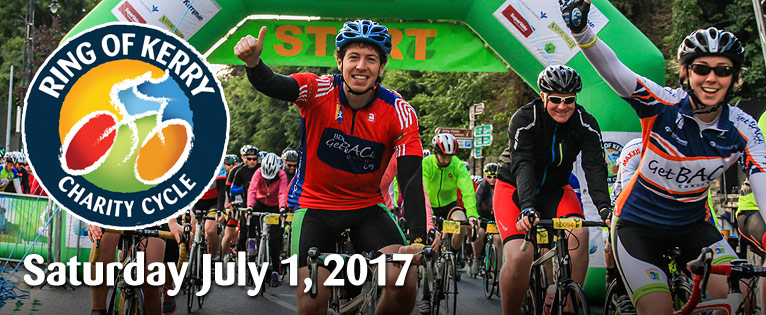 Welcome and thank-you for choosing to take part in the Ring of Kerry Charity Cycle 2017!
The following pages are where you will register contact details and select a charity to cycle for. We've got 10 amazing charities to choose from! You'll need to have your payment information at hand. If you are registering a friend, you will need to complete a separate form with their personal details also before proceeding to payment.
After completing your registration, you will have the option to set-up an Everydayhero online fundraising page to fundraise for your chosen charity, if you wish.
SCROLL DOWN TO CHOOSE YOUR CHARITY