Trumpet Hill 5k Challenge 2022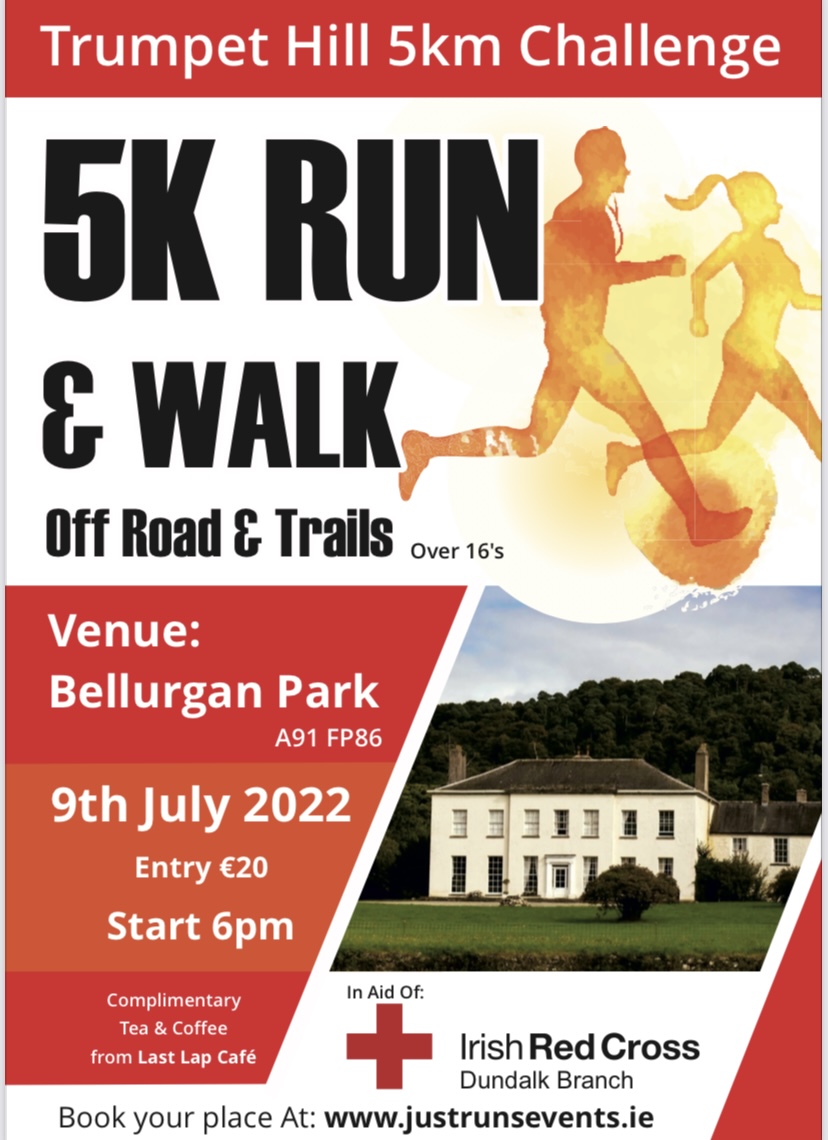 ×
Trumpet Hill 5k Challenge
Race it, Jog it, Walk it, Enjoy it!
Ochaine or better known as Trumpet Hill situated on the grounds of Bellurgan Park.
This course takes you into Trumpet Hill, which was once the battlefield between Cúchulainn and Queen Méabh in the mythical Brown Bull of Cooley. Cúchulainn defeated one of Queen Méabhs warrior's Nath Crantail, throwing a spear that pierced through his head.
Trumpet Hill is 145 metres high, the race will bring you to the highest point on a beautiful single trail and descend through the bluebells.
This race is in aid of the Red Cross - Dundalk branch.