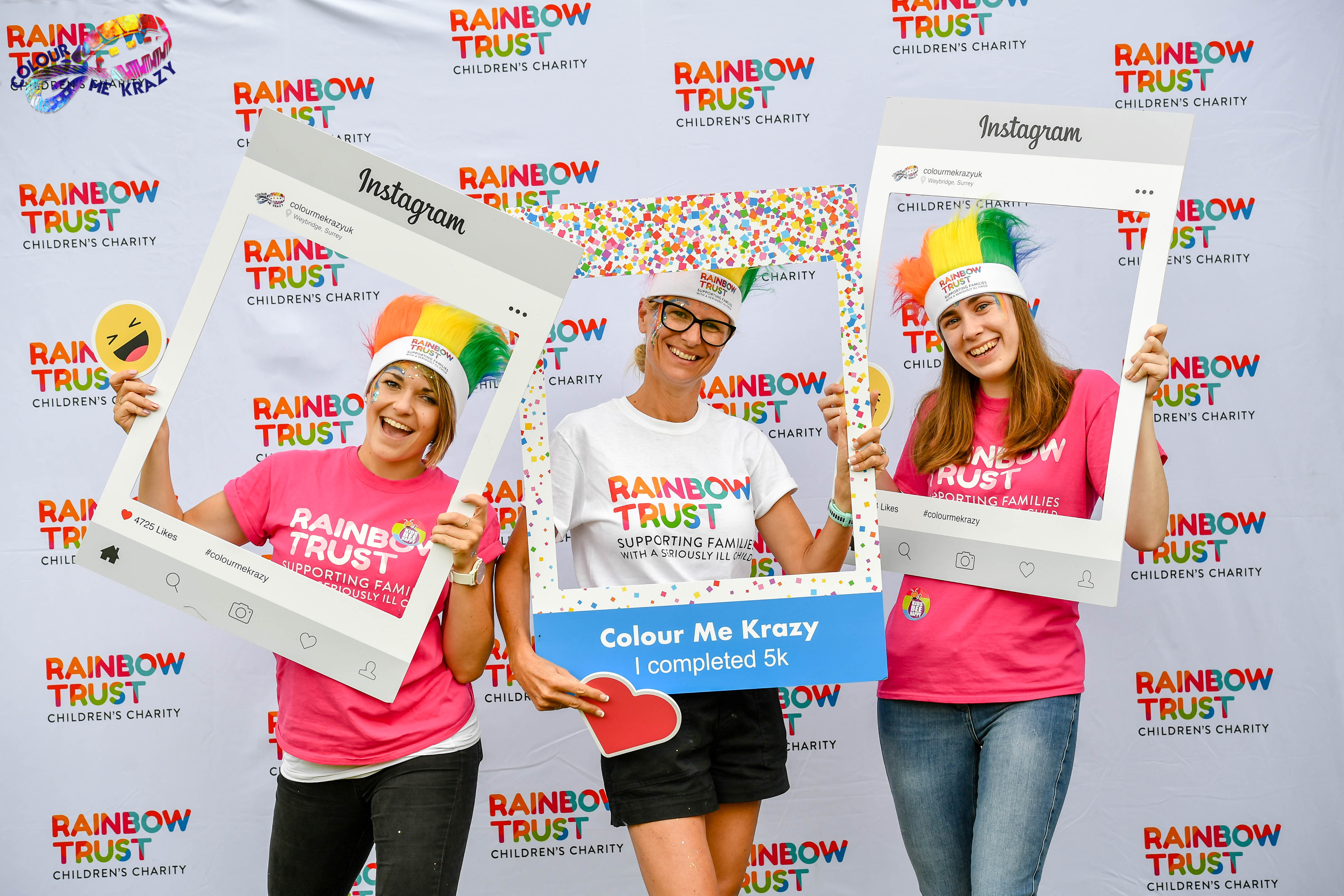 Why not do it for charity?
SO FAR WE HAVE RAISED OVER £3000
The 2020 race supports Rainbow Trust Children's Charity. Rainbow Trust enables families who have a child with a life threatening illness to make the most of time together; providing expert, practical and emotional support, when and where they need it for as long as it is needed.

The Surrey Care Team have five Family Support Workers, who support up to 25 families each. At any one time the team could be supporting 125 families in Surrey alone.

Just £26 could provide an hour of support, enough time to entertain a seriously ill child so that their parents can have a break.
Run, walk or dance...
The Colour Me Krazy 5k is held by award winning organisers Race Pursuit, founders of the Weybridge 10K on Saturday 5th September 2020. BACK FOR YEAR 2!

Rated No.1 5k across the UK on Let's Do This ★★★★★
5 Star Rating on Facebook ★★★★★
Raised over £3000 for Rainbow Trust Children's Charity in 2019

✅ Sell out event (1000 Runners)
✅ Tow Path by the Thames
✅ 5 Colour Stations
✅ T-Shirt included with Entry
✅ FREE photos
✅ Marathon-sized medal
✅ Community based, friendly event that welcomes EVERYONE

This is the Perfect 5k to Grab the Essence of the Surrey Countryside but with the Views of the River Thames, all in a splash of colour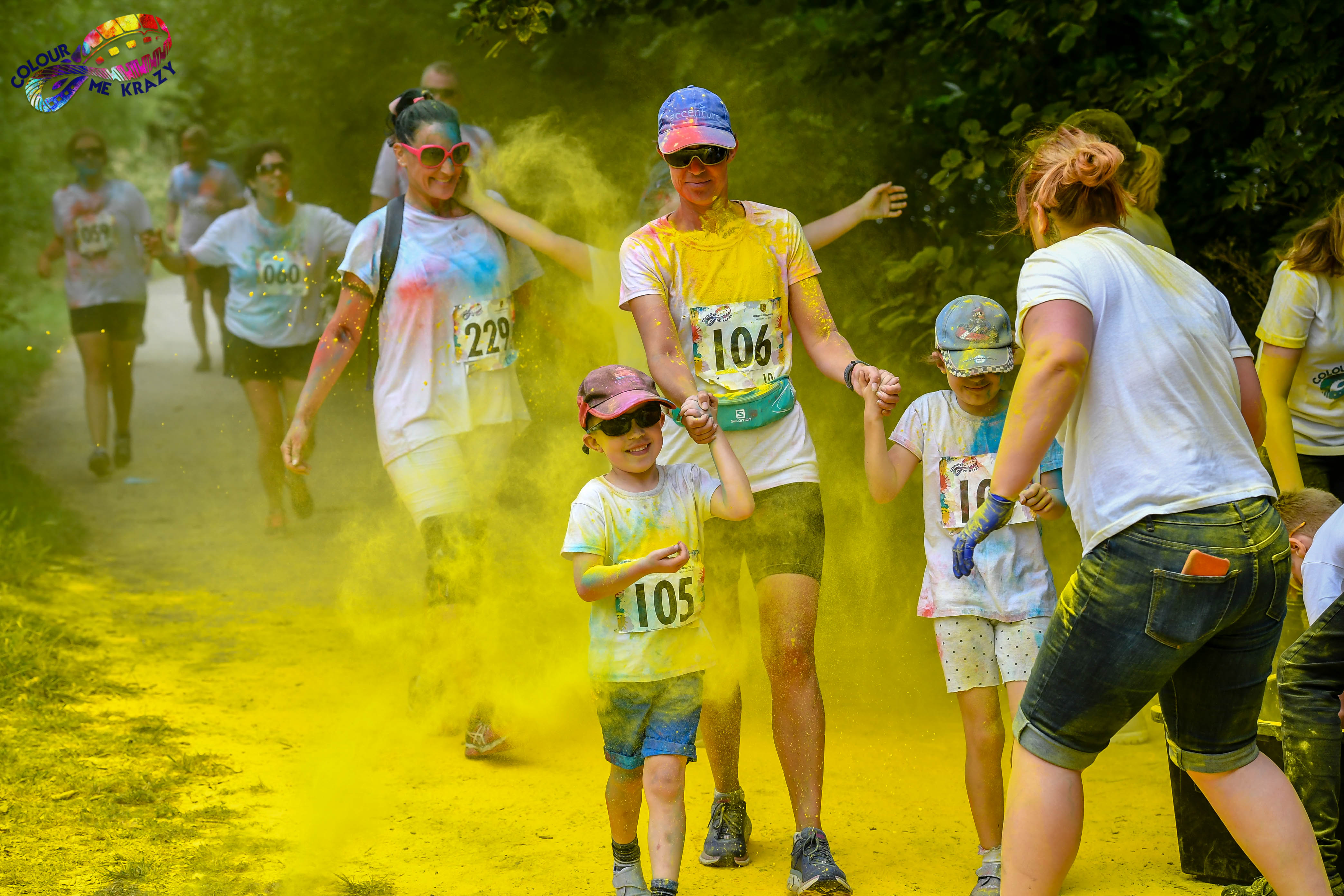 Thank you everyone that took part this year!
We can't wait to see you in 2020
"This was a great event. My eight year old, husband and I had a great time. The course was easy to follow and nice scenery. We even hung around afterwards, lunched at the cafe (cash only) and had a walk along the river - although I got a few funny looks at my blue face!" - Abi