Porsche Brooklands Colour Me Krazy 5k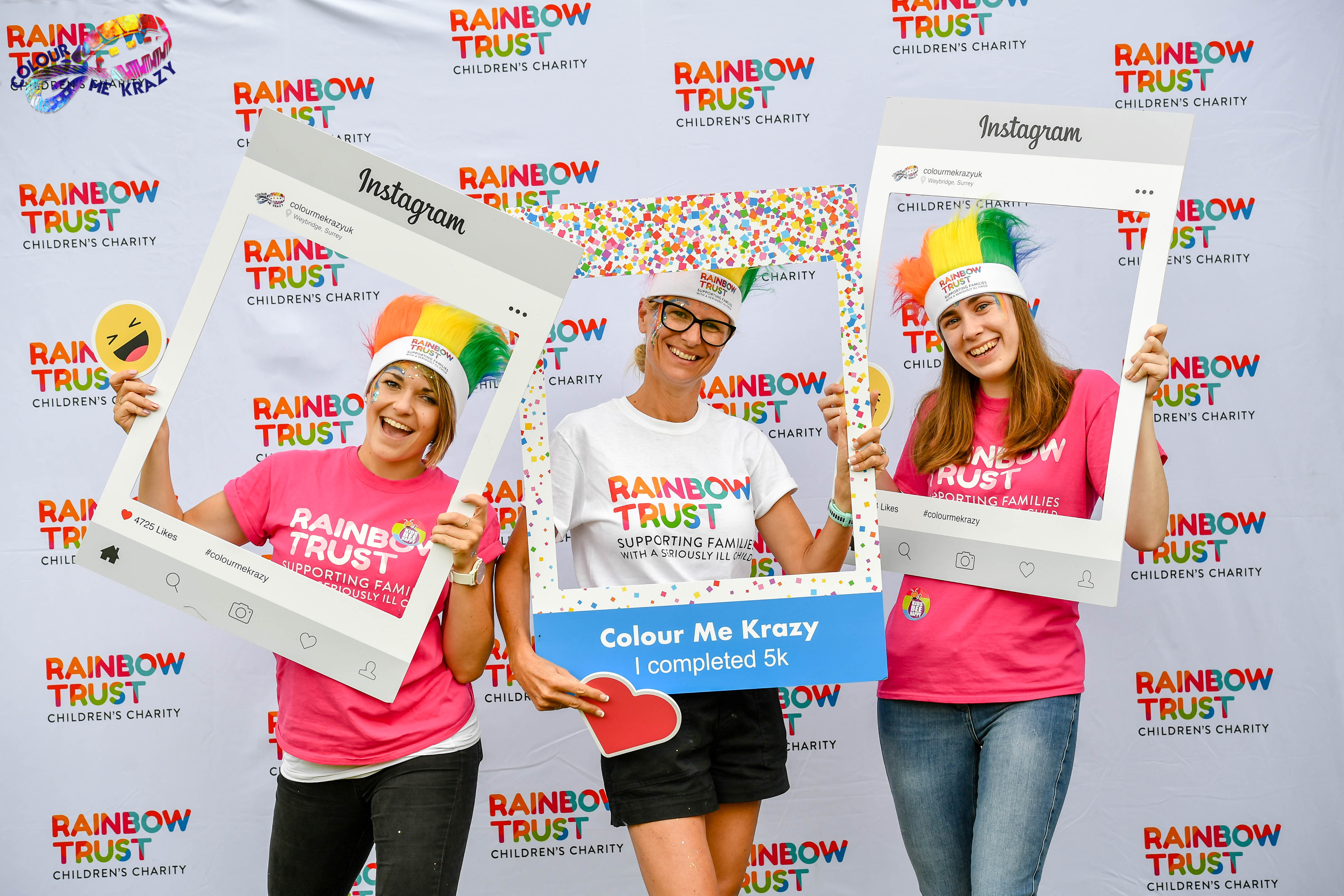 For Charity...
LAST YEAR WE RAISED OVER £2525
This year's race supports Rainbow Trust Children's Charity. Rainbow Trust enables families who have a child with a life threatening illness to make the most of time together; providing expert, practical and emotional support, when and where they need it for as long as it is needed.

The Surrey Care Team have five Family Support Workers, who support up to 25 families each. At any one time the team could be supporting 125 families in Surrey alone.

Just £26 could provide an hour of support, enough time to entertain a seriously ill child so that their parents can have a break.
Have Fun!
​The Goal is to have a Good Time and Achieve a 5k Run that you can Walk, run, jog and if you're feeling brave cartwheel the whole way!! And for those who want to achieve even more they can try for their Personal Best. Create a team or go solo and totally work it! Bring your Friends and Family to cheer you on and add some colour to your white tees. Start and Finish by the River Thames and Enjoy a Route that takes you along the Famous 10k Tow Path that is talked about by our very own 10K finishers.

Every 1k mark there is a Colour Station that you Pass through but we ensure you, you won't be coming out with a white tee anymore. Here, our Race Team Shower with our Special 100% Safe Colour Powder. As you go, the Colours build, until by the end of the course where you'll be covered in all the colours of the rainbow.

At the Finish Line we have a Huge Colour Party, where you get to Throw Coloured powder and light up the sky and make it rain colour. To make it even more fun we challenge you to cover your friends and family in all the colour so they have no white showing.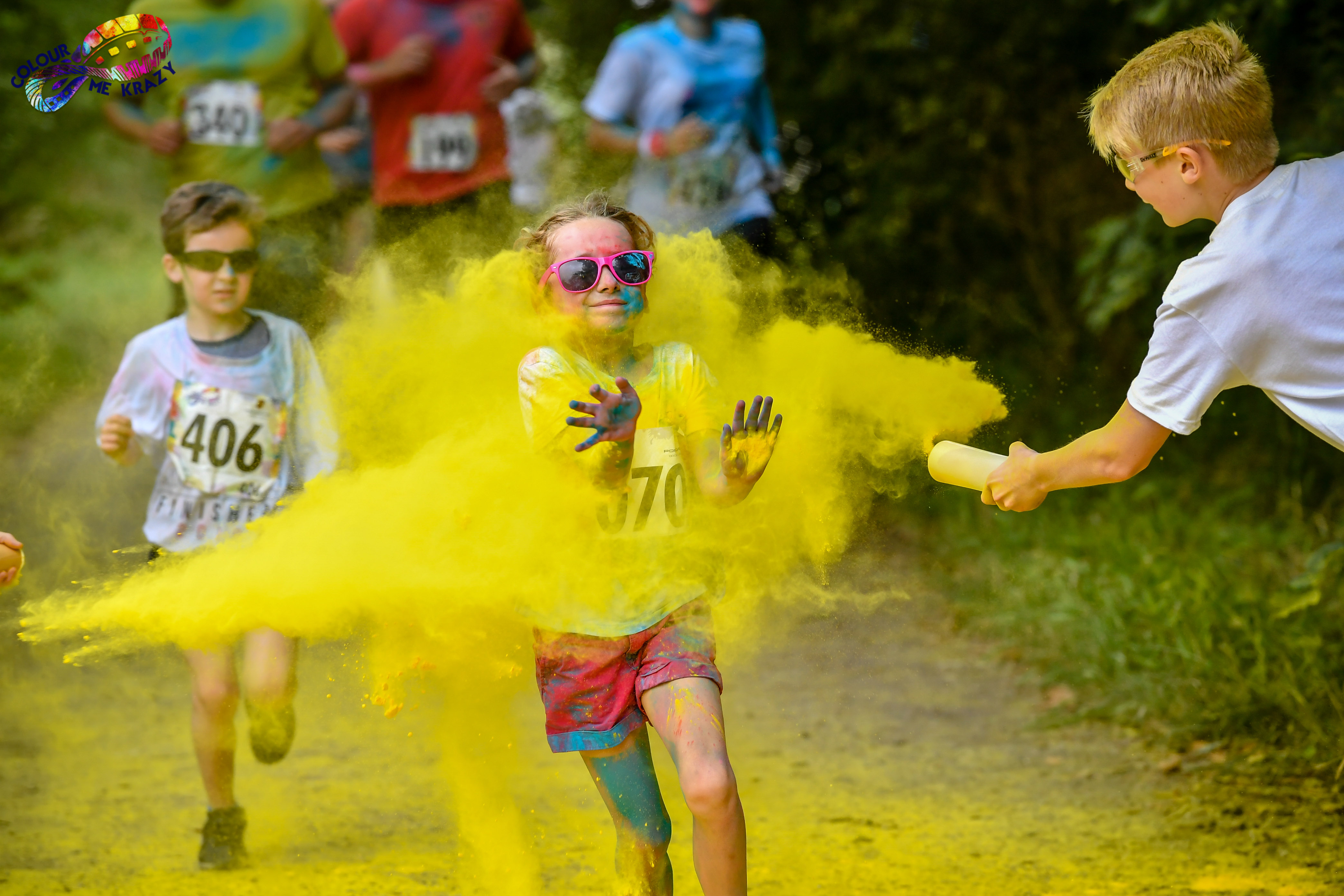 More event information to be released, we are aiming for 1000 runners in 2020!