Wicklow Hospice Marathon & Half Marathon 2022
×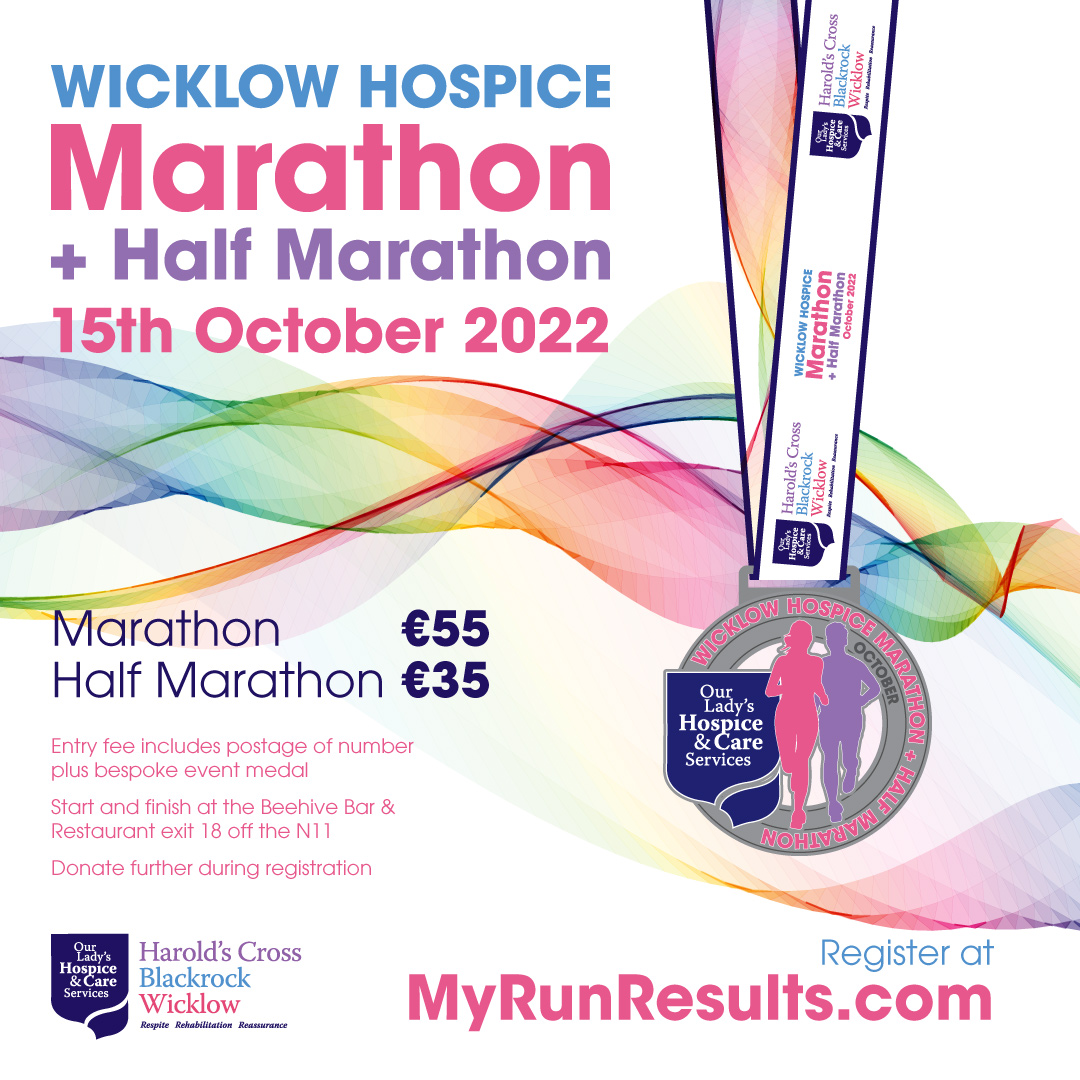 Wicklow Hospice Marathon and Half Marathon is back! A lovely route awaits you starting and finishing at the Beehive Bar & Restaurant exit 18 off the N11. This is a looped course for both distances along some quiet country roads and finishing on the old N11.
Wicklow Hospice is the first facility to provide specialist palliative care services for patients and their families in County Wicklow. It is a state-of-the-art purpose-built 15 bed hospice and it's opening marks the culmination of over ten years of incredible fundraising, which we actively continue to this day to support the patients under our care and their loved ones. Patients in Co Wicklow can be cared for in the hospice and also in their own homes.
Thank you for supporting Wicklow Hospice should you wish to raise additional funds, you can set up an online fundraising page via or Wicklow Hospice - JustGiving.
Your generous gift will ensure we continue to provide specialist care to patients in our hospice and in their own homes.