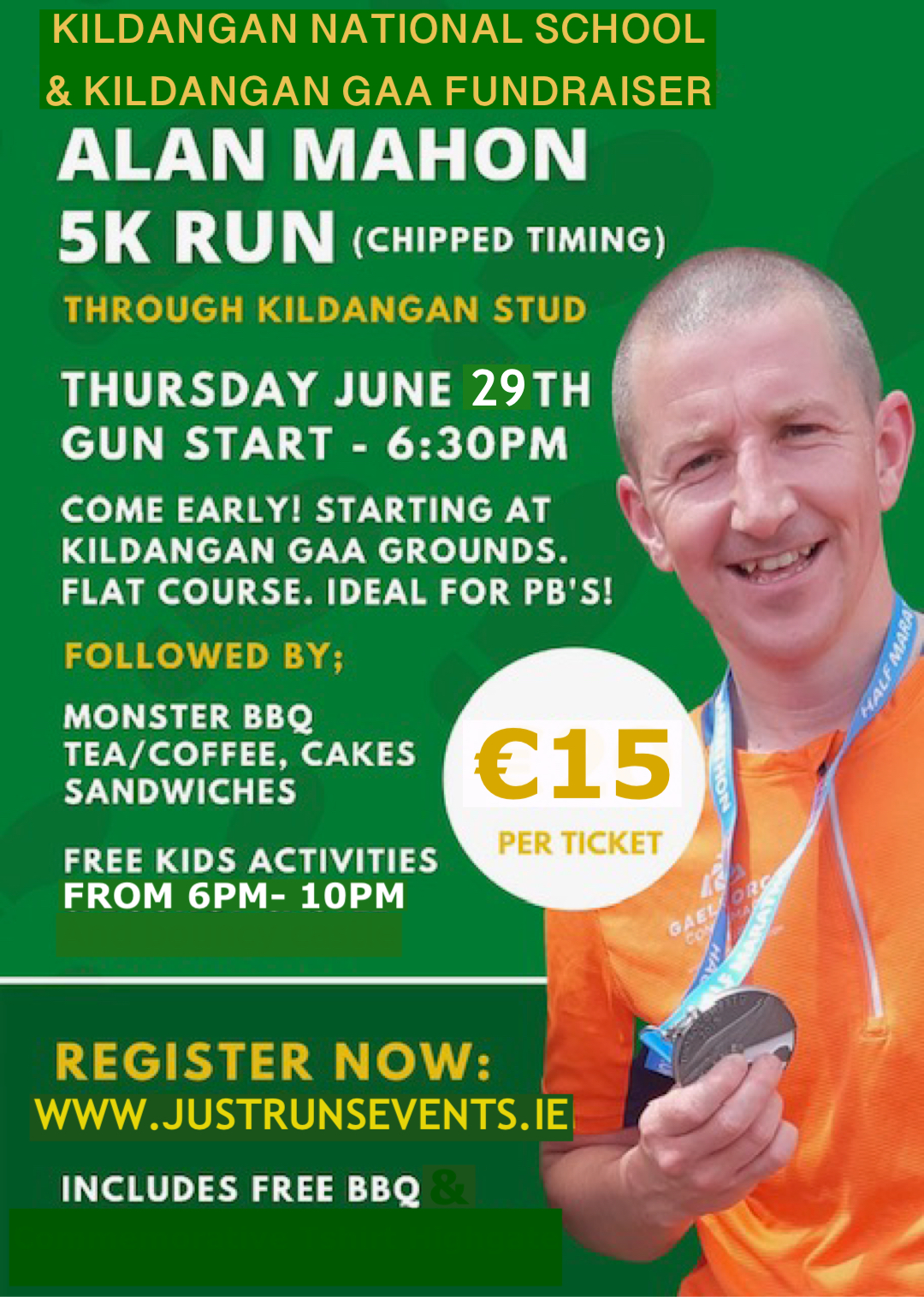 ×
30th June 2023 marks the 4th anniversary of local man Alan Mahon, who passed away while climbing Mt Elbrus, the highest peak in Europe in 2019.
We are delighted to confirm that for a 2nd year we will hold the 5k chipped Run to pay tribute to Alan on Thursday evening 29th June 2023. With the generous support of Kildangan Stud and the local community, the event will go through the grounds of Kildangan Stud. Registration for the 5k run is available here and starts at 6.30pm sharp. This is a unique opportunity to enjoy the beautiful surroundings of the highly acclaimed stud.
The events will be directly followed by music & Kildangan hospitality of a BBQ, tea/coffee
& treats and free children's activities in the GAA grounds.
Proceeds from the evening will all go back into the local community - namely to Kildangan National School and Kildangan GAA Club where Alan's legacy lives on through his children Nora, Alice and Ollie.
Everyone is welcome, join us once again this year to celebrate Alan's life with the local running community & friends by connecting with us for an evening of exercise, fun, celebration and most of all conversation.
There is also a 3k & 5k walk on this route on the evening and will start straight after the 5k run start (6:30pm) walk. Tickets are limited and each entry includes entry into the BBQ.
Children under age 5 can take part in this walk free of charge
Organised by the Community, for the Community